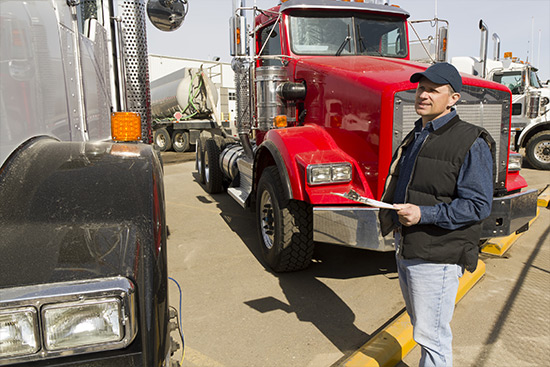 Commercial Vehicle Inspections - CVIP Edmonton
Every CVI is treated like it is our own truck that our family is counting on to be as safe as possible. The CVIP is a annual mandatory safety inspection and should not be used as a replacement for your monthly / annual maintenance and upkeep program.
We can come to your location and perform a pre-inspection so you know what to expect when your truck goes in for its CVI.
Why should you get a CVIP from Coppertop?
Avoid costly tickets
Fully insured red seal journeyman mechanics
Avoid demerits on your carrier profile
No answering service, talk directly with mechanics
Offering full service heavy duty repairs
Mobile Truck Shop
Looking for more information about Commercial Vehicle Inspections?
An annual commercial vehicle inspection is required for vehicles that are over 11,794 kilograms when operated in Alberta, or over 4500 kilograms when operated inter provincially.
If your Commercial Vehicle Inspection expires while operating in Alberta the current Legislation allows the vehicle to commute to a CVIP licensed facility to obtain and update the inspection. The vehicle cannot stop anywhere on the way as they must drive only to the inspection facility
If you are stopped while commuting to a licensed CVIP facility if you are stopped you must provide the following:
Company name and location as well as contact information for the facility.
Date and time that the scheduled CVIP is being conducted.
Looking for resources about commercial vehicle inspections - CVIPs?
before booking a CVIP its good to review the reputation of the company providing the inspection work.