Commercial Truck Repair Alberta
As you can guess there are a huge amount of common heavy duty commercial truck breakdowns and with over 20 years in heavy equipment repair and offering mobile emergency service trucks with fully certified mobile heavy duty mechanics means we have seen them all!
We have been servicing and repairing all makes and models of heavy duty semi trucks whether in our facility or on the side of the highway and are experts and trouble shooting a variety of problems before we get to your truck, this is so Coppertop Truck Repair can anticipate any tools or parts we likely may need, all of this is to save you time and money!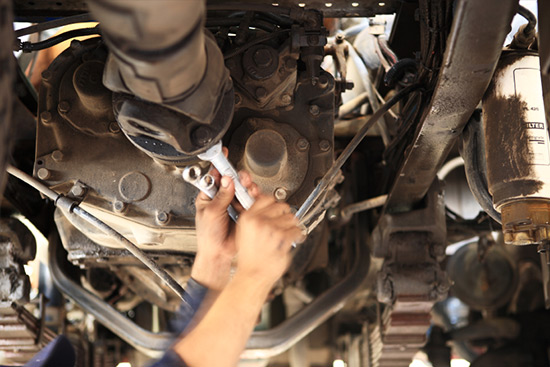 Coppertop Truck Repair
Coppertop Will Troubleshoot & Repair Your Breakdown
Coppertop offers a variety of commercial truck repair solutions:
Engine rebuilds 
Transmission rebuilds 
Differential repair or rebuild
Full clutch replacement
Full electronic diagnostic
Comprehensive troubleshooting 
We will get your semi-truck back on the road as quickly as possible and will work with your schedule. If you want to leave your truck, and not worry about the heavy-duty repairs being done then we are the shop for you! Need someone to help your rig on the side of the road and fast? 
There are a variety of common breakdowns that we anticipate and can be ready to help you in most cases.
Looking for more information about a particular make and model? No problem let one of our fully certified heavy duty technicians help you today! CONTACT US
Coppertop Truck Repair not only services commercial trucks at its heavy duty shop in Edmonton but also services all of Alberta with its fleet of heavy duty mobile service trucks that are fully tooled with fully certified heavy duty fully certified mobile mechanics.
Here is our service are call for road side assistance:
Coppertop resources:
Here at coppertop Heavy Duty Truck Repair is our passion call us today!