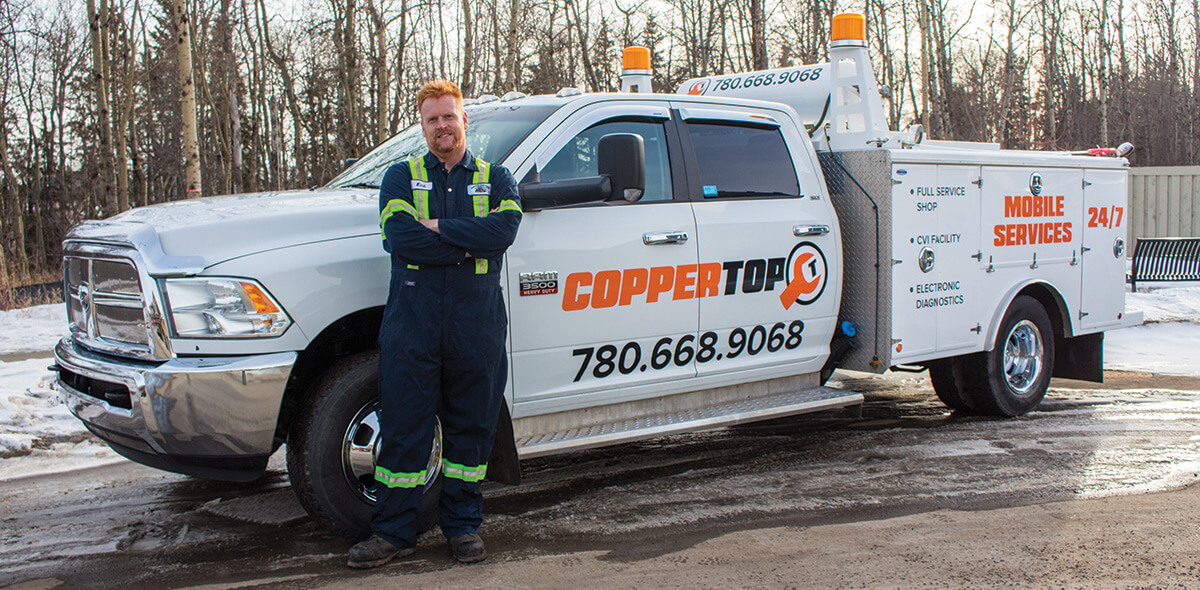 Mobile Diesel Mechanic Nearby
Is it important to have your mobile heavy duty mechanic nearby?
Is it important to have your mobile heavy duty mechanic nearby? There are a few questions when asking for a mobile mechanic to come and repair your equipment on site that we reccomend you ask to qualify them as a good fit.
The questions you should ask are important and can save you a lot of downtime, money and rework down the road:
Are you located nearby?
How much do you charge for a flat rate to come to the site of the breakdown - truck or trailer?
Are you a fully certified heavy duty mechanic? (ensure you dont have costly rework)
Is your Service Truck well tooled and rigged out with spare parts and all the equipment to properly repair my heavy duty equipment?
How long before you can get a mobile service truck to me?
Have you logically troubleshot the breakdown/problem
Coppertop offers fully certified red seal journeyman heavy duty mobile mechanics, fully rigged with a fleet of mobile service trucks to save you time and money! We offer fully certified technicians on the phone to help trouble shoot with you beforehand (we are here to save you precious and costly downtime).
How our mobile heavy duty mechanics work:
Did you know that we go across Alberta helping Truckers with their trucks and trailers!
Ideally located in north West Edmonton, we can repair most makes an models of both heavy duty trailers or heavy duty trucks, as well as other heavy duty equipment.  Call us and get a mobile heavy duty mechanic to come repair your gear right now!
%MCEPASTEBIN%